THE ASCENDING MIND INSTITUTE
WELCOME!
Divine Spirit Brought You Here!
To live on your terms!
To embody your passion & purpose!
To cultivate your gifts, creativity & unique talents!
To manifest truth, peace, joy & harmony in your life!
To fearlessly walk in your personal power!
To inner-stand yourself & others!
To think for yourself!
TO LIVE FREE!
 
Do you have what it takes to... 
LET GO OF WHAT NO LONGER SERVES YOUR HIGHEST GOOD!
Master the art of wholistic wellness & abundance in
MIND, BODY, SOUL, & SPIRIT?
OF COURSE YOU DO!
Get ready to dive into the deep waters with
THE ASCENDING MIND INSTITUTE!
YOU ARE MEANT TO BE HERE! 
CHANGE YOUR MIND     CHANGE YOUR BEHAVIOR
CHANGE YOUR LIFE
---
---
HAVE YOU READ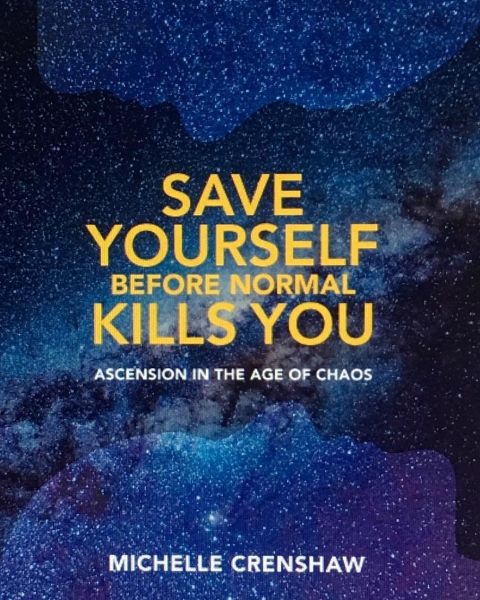 FOR IMMEDIATE RELEASE 
Nearly 8 Billion People Could Soon Die from Normal!
Experts agree that over the past 20 centuries, people have been exposed to higher and higher doses of Normal from conception to the grave.  Over the centuries there have been numerous iterations of the dis-ease. Subsequently, the escalating spread and potency of the disease has lead to billions of deaths across the globe.
So what is "Normal" and where did it come from? Scientists, psychologists, psychiatrists, priests and the average Joe have been asking this question for centuries. Though most can't agree on what Normal is, nor, why it is so pervasive,  most people on the planet have been exposed to Normal to some degree. As a result, most have also experienced its potentially harmful impact on humanity. In some remote parts of the globe people have escaped the potentially debilitating impact of the dis-ease.  Most, however, have been affected by the pervasiveness of the Normal world. A few have been able to avoid the dreadful illness mostly in remote parts of the world. Most, however, have been exposed to the dis-ease, passing it down for many generations. 
Fortunately there is hope on the horizon as many who have been exposed to this debilitating dis-ease have worked tirelessly searching for a cure. One such champion of hope is mystic healer and metaphysical therapist, Michelle Crenshaw. After devoting over 30 years of research in her life's work to find a cure, Michelle, or "Mama" Crenshaw as she is endearingly known, has manifest her divinely inspired cure for almost everything Normal in her new and controversial book. SAVE YOURSELF BEFORE NORMAL KILLS YOU-Ascension in the Age of Chaos 
About the Book
Save Yourself Before Normal Kills You challenges you to question everything you believe and why you believe it. In doing so, freshman author and rogue scholar, Michelle Crenshaw, offers a pathway to personal liberation and spiritual ascension in the "age of chaos". By applying her "Ascending Mind" principles, readers awaken more personal awareness, inner-standing, self-esteem, purpose and peace. "Save Yourself" also boldly trumpets a call to action for those who dare to confront the illusion of limitation with confidence, clarity, truth, divine wisdom, purpose, common sense and purposeful action. If you're ready to let go, question everything, think for yourself and live free, "Save Yourself" has found you! After all, "what kind of life are you living anyway?
About the Author
Michelle Crenshaw is a Mystic, Healer, and Empowerment Facilitator. A former Christian pastor and Program Development Consultant of over 30 years, "Mama" Crenshaw, is a passionate champion for the disenfranchised; creating community programs addressing youth literacy, effective parenting, health care access, homelessness, poverty, teen pregnancy, personal empowerment, Black infant mortality, and HIV/AIDS transmission, to name a few. A pioneer in the performing arts community, Ms. Crenshaw is also the Founding Producer & Artistic Director of Liberty Playhouse of St. Louis (now Liberty Noire Productions); the first African-American owned and operated commercial theater company in the country. She is a professional playwright, actor, musician, music producer, composer, poet, and vocalist. Michelle currently lives in Los Angeles, CA and dedicates this book to her three adult children, as well as, her unborn grandchildren yet to come!
---
---
SAVE YOURSELF 21
A SPIRITUAL EMPOWERMENT INITIATIVE
Join the Movement!
Our Mission
SY2021 is a global empowerment movement & education initiative teaching practical and spiritual strategies that cultivate personal and collective: spiritual and social awareness, consciousness, purpose, achievement, and ascension. The SY2020 agenda is facilitated through administration of personal and community participation in the Ascending Mind Institute (AMI) Personal Empowerment Program.
Educational, Socio-Economic, and Spiritual Empowerment components of SY21 include: 
Educational curriculum and training that fosters personal and communal awareness of our divine inter-connectivity, as well as, our communal & individual Soul-Purpose.
Personal activities, as well as, community events and forums that foster clear and respectful communication, intuitive sharing of ideas and inspirations, as well as, cooperation, collaboration, and creativity
Social and Spiritual behavioral modifications and practices that: raise our personal and collective spiritual vibration, restore our sense of esteem and worth, foster our mutual respect and admiration, and facilitate our personal and collective spiritual ascension.      
The SY2021 movement exists to support individuals and communities to become the best version of themselves as global citizens of the spiritual collective.  The initiative emphasizes the daily practices of mindfulness, mind clearing, willful intention, emotional balance, as well as personal and collective spiritual sensitivity.  This cultivation of an objective, collaborative point of view, also fosters more personal awareness, insight, clarity, vision, faith, spiritual power, and commitment to the highest good for all. The collective whole in such a community, will collaborate and cooperate to elevate the energy vibration of the individual, as well as the collective, through acts of social sensitivity, collective awareness, creativity, spiritual dynamism, and the pursuit of personal and global social justice, cooperation and willful acts of respect, love,  and peace.
MICHELLE CRENSHAW MUSIC
Michelle Crenshaw LIVE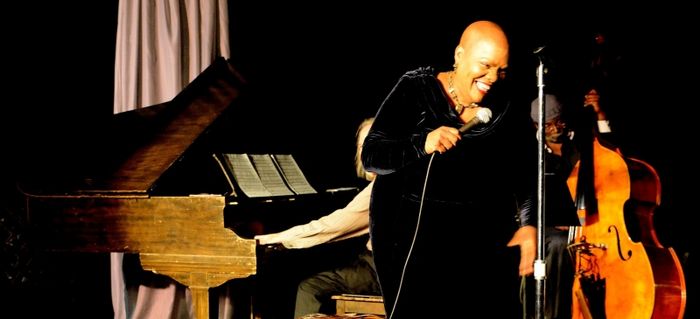 From Michelle Crenshaw LIVE June 13th p
Performing at the Barbara Morrison Performing Arts Center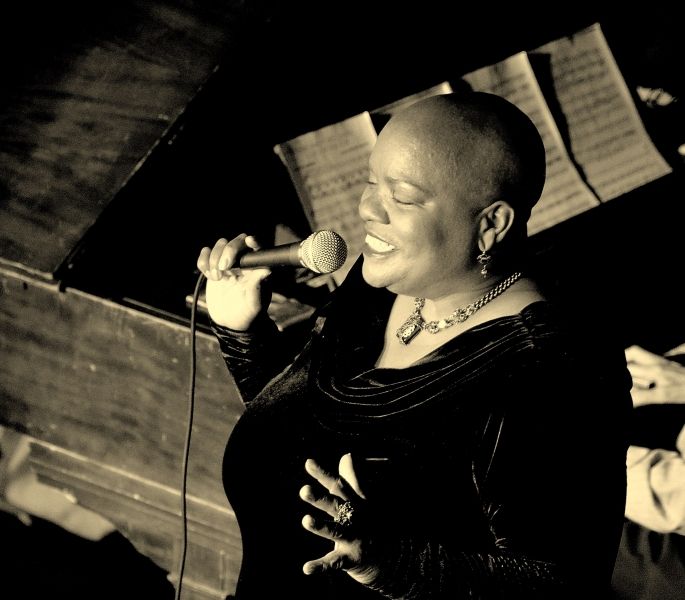 Photography by: Bob Jimenez
JOIN MY EMAIL LIST!